INFO
1. GENERAL TERMS.
Most commissions will be posted on my DA gallery/portfolio.

Commission prices slightly change from time to time.

I can refuse you if I find it difficult to draw a character or your idea is too complicated for me.

I do not refund the money if you refused the order. The funds can only be refunded if I am unable to complete the work completely for some reason.

Be tolerant. If you are rude or disrespectful, I will ask you to stop it. Otherwise, the order will be canceled.

I would also like to say that I am not a native English speaker. So I can't always understand your words. I'm sorry. Please be patient with this.

The deadline is 3 months. Your order can be made earlier, but I put such a deadline in case there are personal problems. (family, technical, etc)
2. PAYMENT
Payment is accepted only on Paypal. (USD)

You can take the order, but pay later. But your order will be completed only after payment. Until this happens, you will be put on a waitlist.
In this case, the deadline is counted only from the moment when the payment occurred.

You can also pay for the order in parts if the order is too large. The order will also be executed in parts.

If you are put on a waitlist, you must pay within 3 months. Otherwise, your turn is canceled.

If you pay in installments, the payment deadline is negotiated in person. (But it should not be more than 1.5-2 months)
3. PROCESS
When the queue reaches your order, you will be notified. After that, I send you a sketch so that I can make edits. If the pose was not discussed, you can choose one of the ones I drew. If the pose is already selected, I will not change it. The same applies to the character. All changes can only be made at the sketch stage. In the future, edits can only affect the color.

Please try to convey your idea as clearly as possible. You can send references to make it easier for me to understand you. We are both interested in a great result, so I would be happy if we worked on it together.

Unfortunately, I don't change the job when it's finished. This is due to the technical part. (For example, when the layers are already connected and I can't change anything) If you are not sure that everything will go well, you can ask me to send you the process as often as possible.
Feel free to do it!
4. ORDER CANCELLATION, REFUND
As already mentioned, I have the right to cancel the order and refund your money. It can be at any stage. Be prepared for this.

If you paid for the order and decided to cancel it, the funds will not be refunded. If you are not sure about taking an order, do not get on the waitlist. Just think about whether you want it.

If you are a member of the waiting list and have not paid for your order, you have the right to cancel the order. But please don't abuse it.

If I have had a bad experience working with you, I have the right not to take orders from you. Also for those who some times becomes waitlist, but after refusing the order. (If this happens frequently)
5. ADOPTABLE/CUSTOM
By purchasing an adoptable from me, you agree to all the rules that have been put on it. You also can't get a refund after the purchase.
This also applies to custom.

If you take an order from me to create a design, please make sure that you can give a full description of what you want to see. I can refuse if the description is not complete enough.

I don't change the design if it has already been approved by you. The only thing I can change is to remove/add small details.

You can't buy a design order from me to sell it later.

Buying a character or design from me, you should not claim its authorship. You are its owner, but not its creator.
CAN/CAN'T DO
I can:

Fan art/OC (Only girl!)
NSFW
Yuri/Girls Love

I can't:

Guro
Boys (sorry, I'm still working on this, but it doesn't apply to emotes)
Bara, furry, mecha/sci-fi
Complex background (discussed separately)
More than 3 characters (I'm not too good at it yet)
PRICES
(Commission OPEN!)
FULLBODY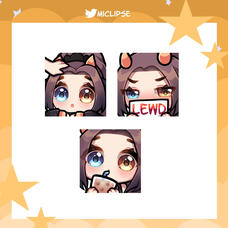 coloured

$85-$100
sketch

$40-$60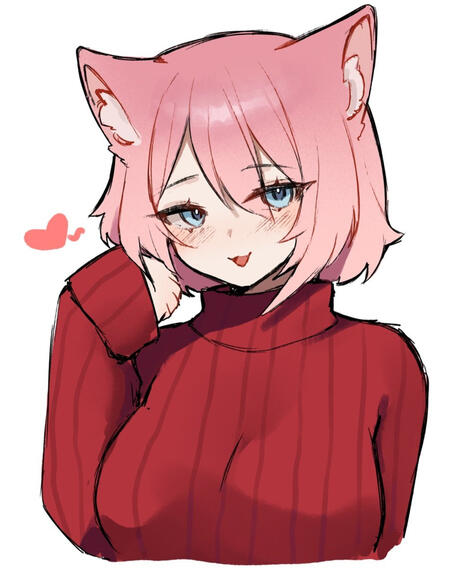 PORTRAIT
coloured

$30-$45
sketch

$15-$25
THIGH UP
coloured

$60-$75

sketch

$30-$45
EMOTES

Only comes in the 500 px size!
Twitch, Discord - okay!

(Simplified style)
$10 EACH

6 emotes - $45
8 emotes - $70
10 emotes - $90
(Complex style)
$15 EACH

6 emotes - $75
8 emotes - $95
10 emotes - $120
CUSTOM/REFERENCE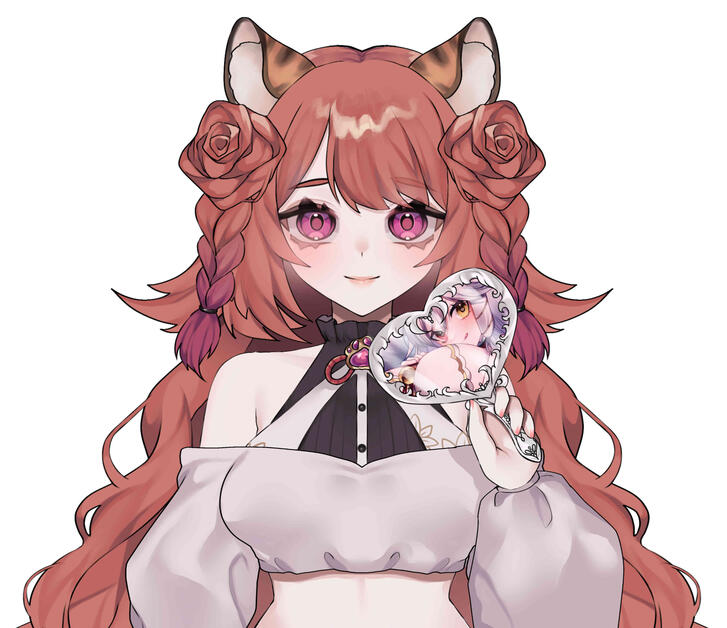 Reference - $100-$300

Custom + Reference - $180-$400

depends on what will be on the reference

Sketch custom - $75-$90
(chibi - $40-$65)
Depends on the number of parts and complexity of execution